Chablis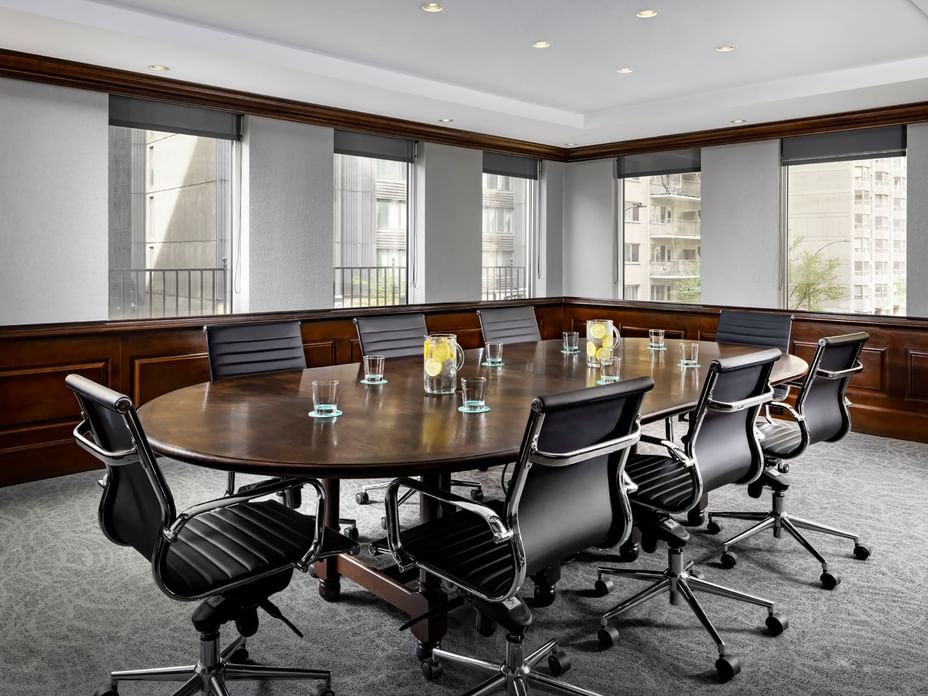 An intimate meeting space with a permanent wooden conference table that holds a maximum of 8 people comfortably. The size of this meeting room, the convenience of a wall-mounted monitor and corner windows make this room the perfect small meeting space for a one-on-one meeting or a private meeting session.
Available Set-Ups
Boardroom
Facilities
Wireless Projection Technology
Note Pads available. Some fees may apply.
Capacity Chart
| | Total Area | Floorplan | Dimensions | Ceiling Height | Max Capacity |
| --- | --- | --- | --- | --- | --- |
| Chablis | 36.60 m2 | - | 5.1 m x 7 m | 2.4 m | - |